Our Big Local Plan
Our Big local plan is a document that describes how the £1million will be spent over the next 10 years.
Please click on this link to get your copy
2017 Three year Plan
2017 Plan Summary
Find  below previous plan and summary. This is for information only and shows the work carried out by GM2LF in our big local area.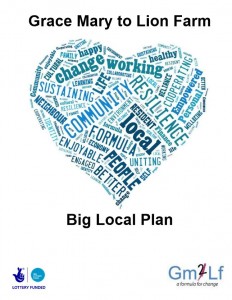 Our Big Local Plan Summary
A summary of the plan for the next 2 years can be download here